Bras and the Breast Cancer Link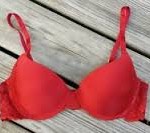 Bras and the breast cancer link is the topic of a book written by Sydney Ross Singer and his wife, titled Dressed to Kill. When he came across my website and saw my interest in the subject as it relates to lymphatic drainage, he shared the link to his article: Breast Cancer is Preventable.
I support going bra free as much as possible, and recommend that when you can't, at least choose a soft (wireless) bra. As a lymphatic practitioner, I well understand how this garment impairs lymph drainage from the breast and how this can lead to breast issues.
Sydney's article makes many references to studies and other research supporting the bra/cancer link, and points out that 70% of women diagnosed with breast cancer have no known risk factors. Could be the bra………..
Here is the link to his web page to read the full article: Breast Cancer is Preventable