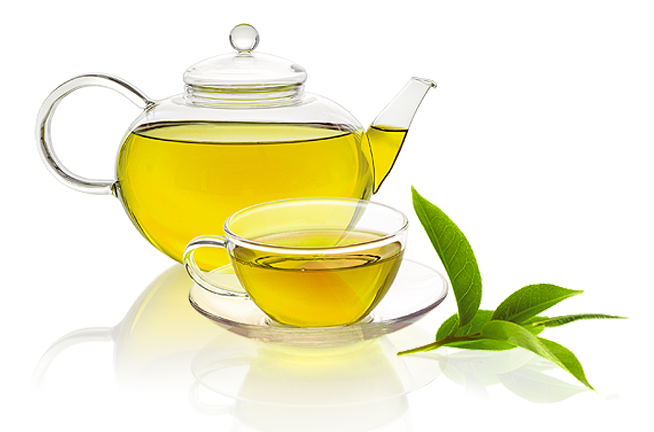 My first personal experience with drinking Green Tea with Ganoderma Lucidum was during an intense period of studying for an exam. By the time I finished the cup, I noticed how it had calmed my anxiety and left me feeling a sense of neutral calmness I haven't experienced in years (neither accelerated from caffeine nor lethargic)… just amazing!
Within 2 weeks of drinking the Tea, the small lump of scar tissue that had been in my lip since I fell as a child, had dissolved.  After having it for decades, the lump was now gone. Incredible!
Six months later, I took my annual blood tests and for the first time in several years there were no markers! Everything was in normal range, even my doctor was surprised and asked what was I doing differently. Ironically I had been under a lot of stress and did not eat as well or exercise as much as I should have. The only thing I could think of was that I started drinking the Ganoderma Tea 6 months ago. It's definitely a keeper for me.
One time I suddenly developed respiratory issues while sipping on a fruit flavored iced tea made at a local coffee house. I was definitely having a some kind of allergic reaction. When I got home I took a nap for a few hours in the hopes that the effect would wear off, but it did not. I decided to try the Green Tea with Ganoderma. Lo and behold – it worked!! By the time I finished the tea, my breathing was back to normal. The adaptogenic herb brought me back in balance.
Read the experiences of my friends after sharing Reishi Ganoderma Lucidum beverages with them…
After several hours of driving, my friend's husband was feeling a little nauseous, and about an hour after he started drinking a cup of the Ganoderma Green tea, he noticed his nausea was gone!
A good friend of mine had been very distraught for a few days after an upsetting incident at work and wasn't able to think straight. I offered her a cup of the Ganoderma Green Tea and, by the time she finished the cup, she was suddenly able to focus her thoughts on how she was going to tackle the problem she encountered at work; the fog had been lifted!
Another friend was going through a really low point in his life and was having an emotional breakdown while on the phone with me. I urged him to drink a cup of the Ganoderma Hot Chocolate I had given him. By the time he finished the cup, he had calmed down and wasn't feeling so hopeless.
One of my friends suffers with chronic earaches since childhood. The first time she drank a cup of the Ganoderma Green Tea, she noticed her earaches were not bothering her as they usually did (what a great feeling).
Here are some testimonials I received from satisfied clients: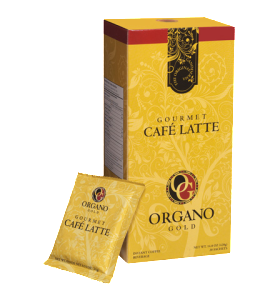 "I have always been a coffee lover and find that now with Organo Gold I no longer have to worry about caffeine jitters. The product sustains me in a calm and directed mind-set which allows me to proceed through the morning with a sense of well being. The other products in the line are enjoyable also. The Latte and Hot Chocolate are a substitute for dessert and save a lot of calories! I am looking forward to a continued relationship with Organo Gold." – Barbara N., Miami, FL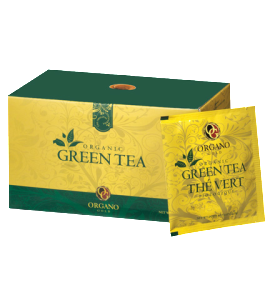 "My name is Steve. I want to tell you about the effect that the Ganoderma green tea had on me. I work different hours that affect my sleep pattern. When I have my tea in the morning after a low sleep night, it gives me a mental burst of focus and clarity to face the day. I take several nutritional supplements as part of my health regimen so I was pleasantly surprised with the tea. I would highly recommend this for people on the go and that burn the candle at both ends." – Steve P., St. Petersburg, FL
"Thanks Laura for the green tea to try. Let me be the first to tell you that I am not a morning person. When my job switched my schedule, I was in trouble because it takes me awhile to clear the fog in the morning. I immediately felt more alert and focused after my tea (I can get two cups from one tea bag). You saved the day thank you so much." – Shelly E., St. Petersburg, FL
Disclaimer: All information on this site is provided for informational purposes only. By no means is any information presented herein intended to substitute for the advice provided to you by your own physician or health care provider. You should not use any information contained on this site to self-diagnose or personally treat any medical condition or disease. If you have, or suspect you have a medical condition, you are urged to contact your personal health care provider.