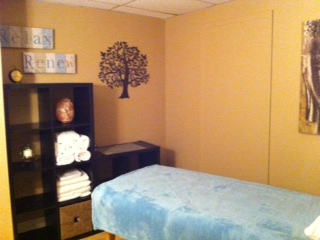 Electro-Lymphatic Therapy is a one-hour accelerated method of cleansing and detoxifying the lymphatic system, promoting proper lymphatic flow which facilitates the body's own ability to heal itself.
The session is relaxing, which helps relieve the stress that causes muscles to become tense and restrict lymphatic flow. I have found that clients often fall asleep during their session.
Many clients experience a boost in energy the next day, sometimes even the same day. Other clients have reported feeling an increase in mental clarity, reduced breast tenderness, reduced viral load, and having a healthier glow.
Some clients experience more profound results, and are encouraged to share them on this page. Read their testimonials below, especially Elizabeth's story (December 2015) as she shares her 6 week journey with me.
Find out how Electro-Lymphatic Therapy can help you: call 305-878-7612